Absolute Greek High-End!
During Athens High End Show 2018, Ideon Audio and Arcadian Audio presented and demonstarted two of the best, most mindful, highly innovative and true benchmark Greek products… The Absolute DAC and the Arcadian Audio Pnoe speakers in a system which redefined the naturalness and presence of music.
It was a purely Greek system at its core and one of the most – if not the most expensive in the show (160+K€) – but most importantly as visitors told us, the best sounding…
Absolute DAC, 3R Master Time and Pnoe fabulous speakers the protagonists!!!
Another great show!
The System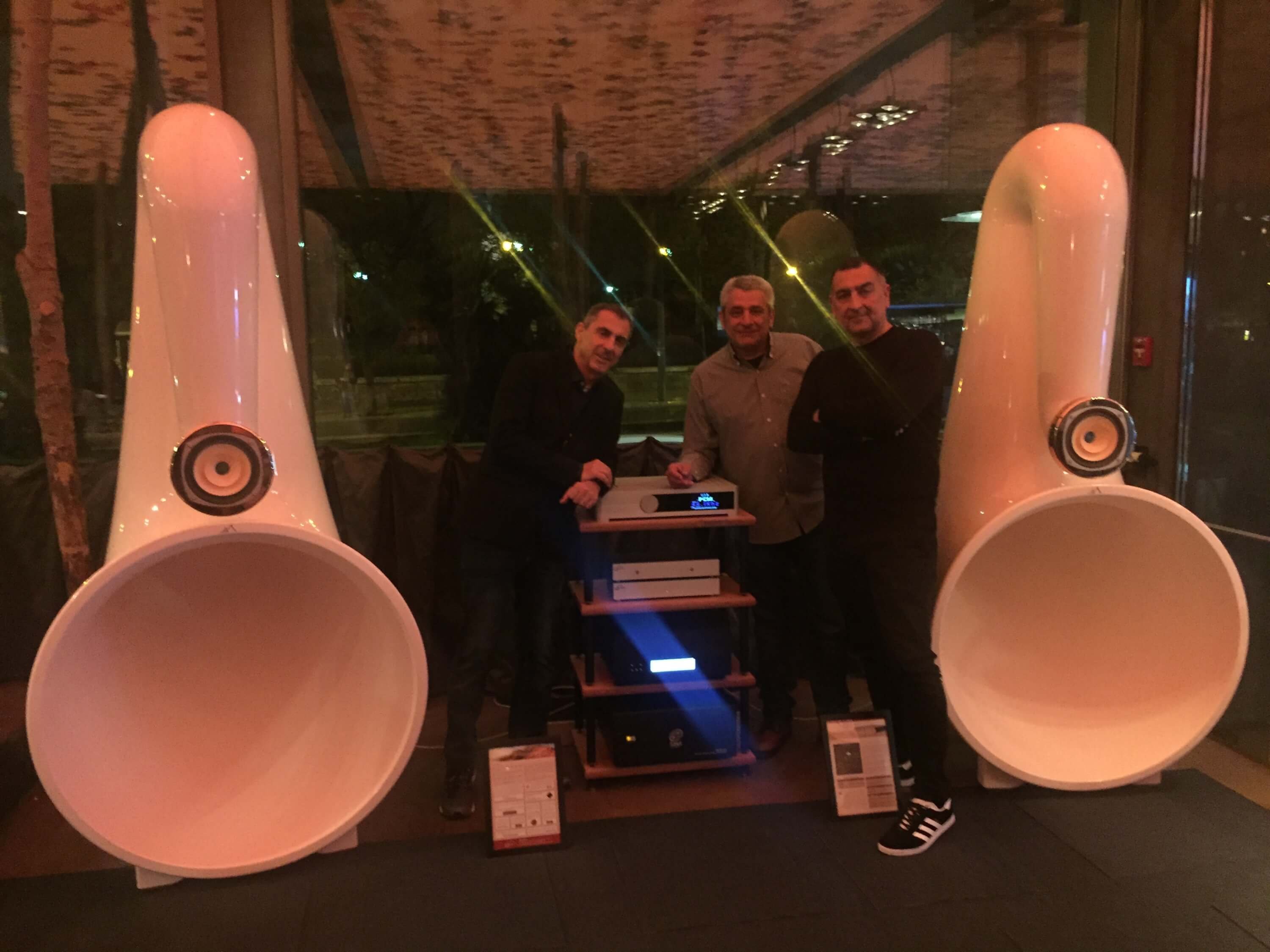 Ideon Audio Absolute DAC
Ideon Audio 3R Master Time
Arcadian Audio Pnoe Speakers
Ypsilon Faethon Integrated Amplifier
Harmonix, CrystalCable and homemade cables
MusiCHI suite and music player client server edition by Philippe Watel
Music Server developed and optimized by Thanasis Moraitis and Philippe Watel.