The Ideon Audio Absolute DAC: probably the best sounding such device in the world today.
An Absolute revelation: connecting the listener with the musical event
The Absolute encapsulates what is the state of the art in digital conversion, re-clocking, signal regeneration, internal and noise elimination, linear & non-linear distortion elimination, modular board isolation, and extreme components quality not often available elsewhere. The Absolute transports you to the musical event itself
DAC section: 8 parallel channels
The highest performing DAC to date, discreet power through 16 separate power regulators in the circuit. Direct coupled output with no capacitors in the output stage.
The finest details contained in the recording, come to the surface in a phase-correct manner, allowing the musical event to emerge complete. The sonic result is no longer a lossy simulation requiring brainpower to cover for what is not there: you "are there".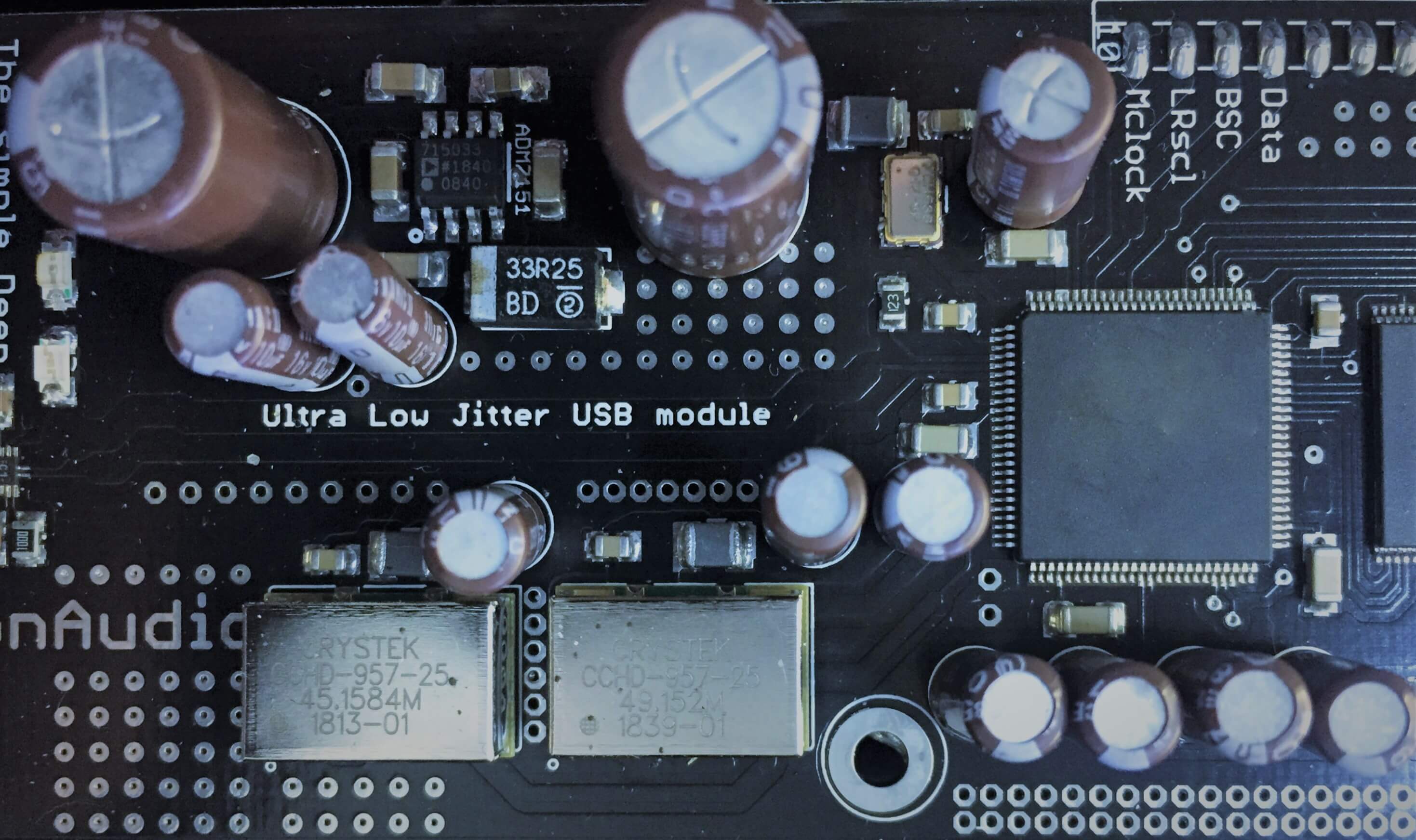 Clock Oscillators: Getting the Music in Phase
The Absolute uses three top-of-the-line femto ultra-low jitter and ultra-low phase noise clocks; precision and resulting phase fidelity of the signal is ensured.
Each clock has its own dedicated power line.
Proprietary Ideon Triple Distillation: Noise Ellimination
The Ideon Triple Distillation USB input comprises a proprietary three-stage noise eradication circuit that eliminates digital noise from the input signal. Figuratively speaking, we have declared war on linear & non-linear distortion and noise!
Did we mention a state of the art -140dB signal to noise ratio, the highest in the market?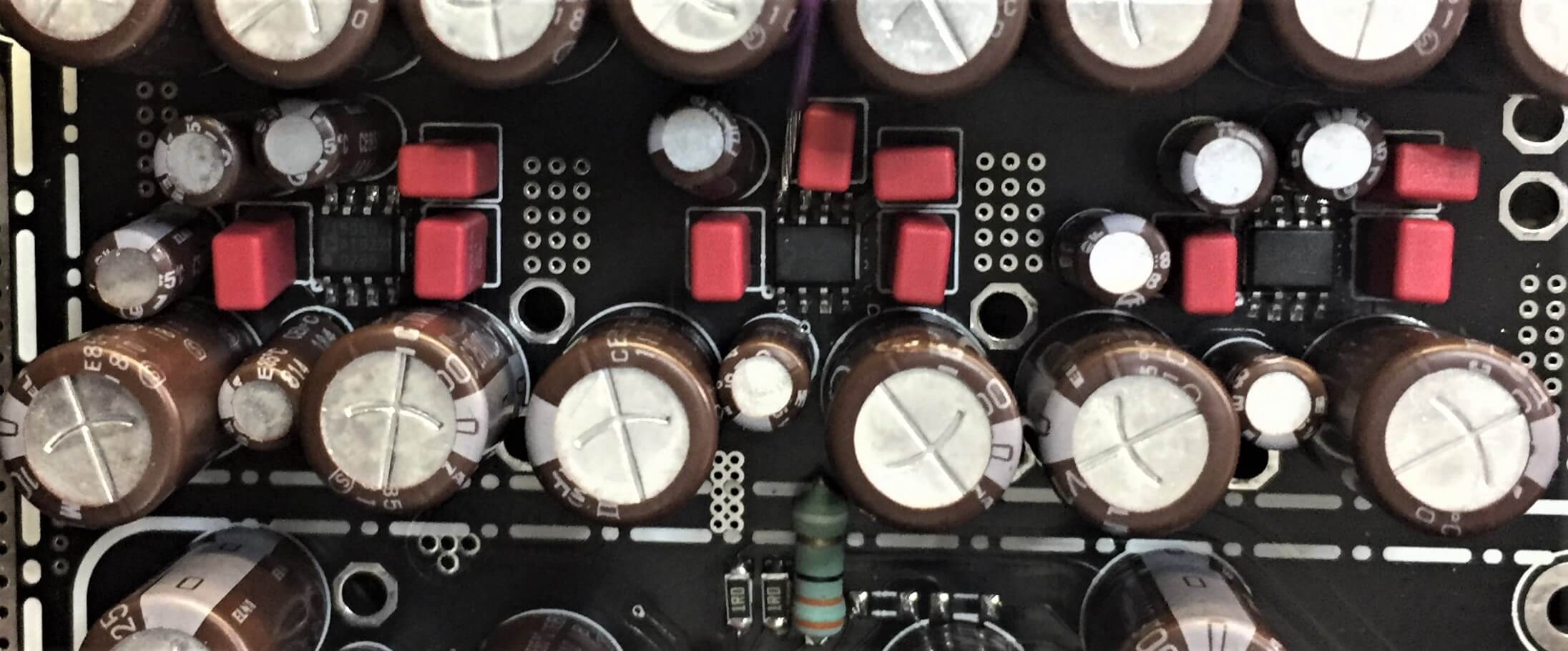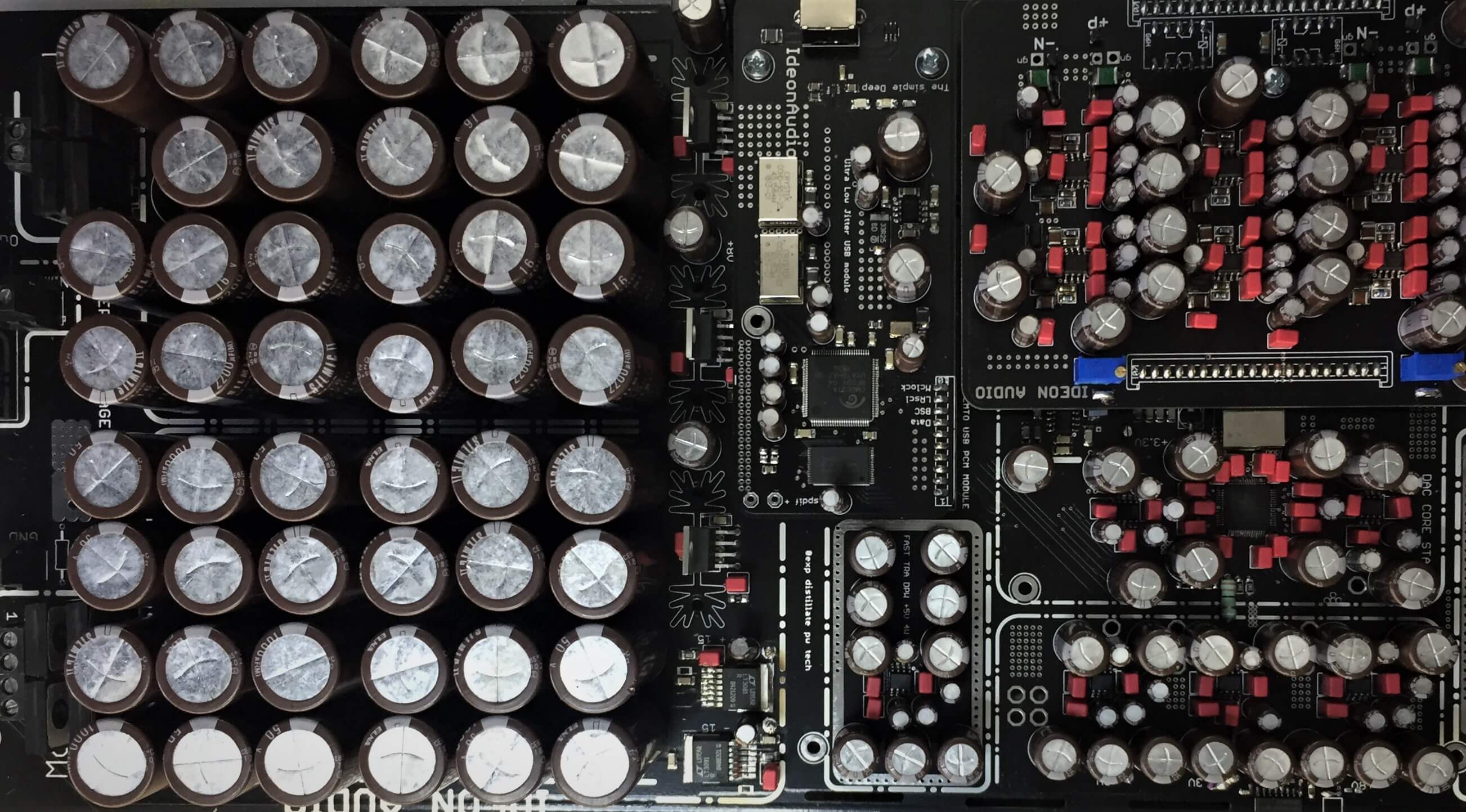 Ideon's Massive 17-Stage ultra-low noise power reservoir
Ideon's massive multistage power reservoir comprises 17 ultra-low noise power supply units and individual regulation stages.
The importance of stable, abundant, and clean power is touted all over audio circles, but at Ideon we take things to another level: we use six separate stages in order to achieve unparalleled clarity and linearity.
We choose top-level componentry: 17 state-of-the-art regulators with extreme low-tolerance rating, and over 80 audio-grade capacitors (ELNA Silmic II) with silk-fibre plate separators specifically designed for audio applications. These components display higher propagation speed and low esr * resulting in smoother sound without loss of detail.
The sonic result is unparalleled restitution in clarity, midrange richness, musical energy, and dynamics. The music flows…
The Quad Analog Output Principle
The Absolute DAC's balanced output has four analogue output channels, no capacitors in the signal path and dedicated power supplies. The output energy and strength can virtually drive any load!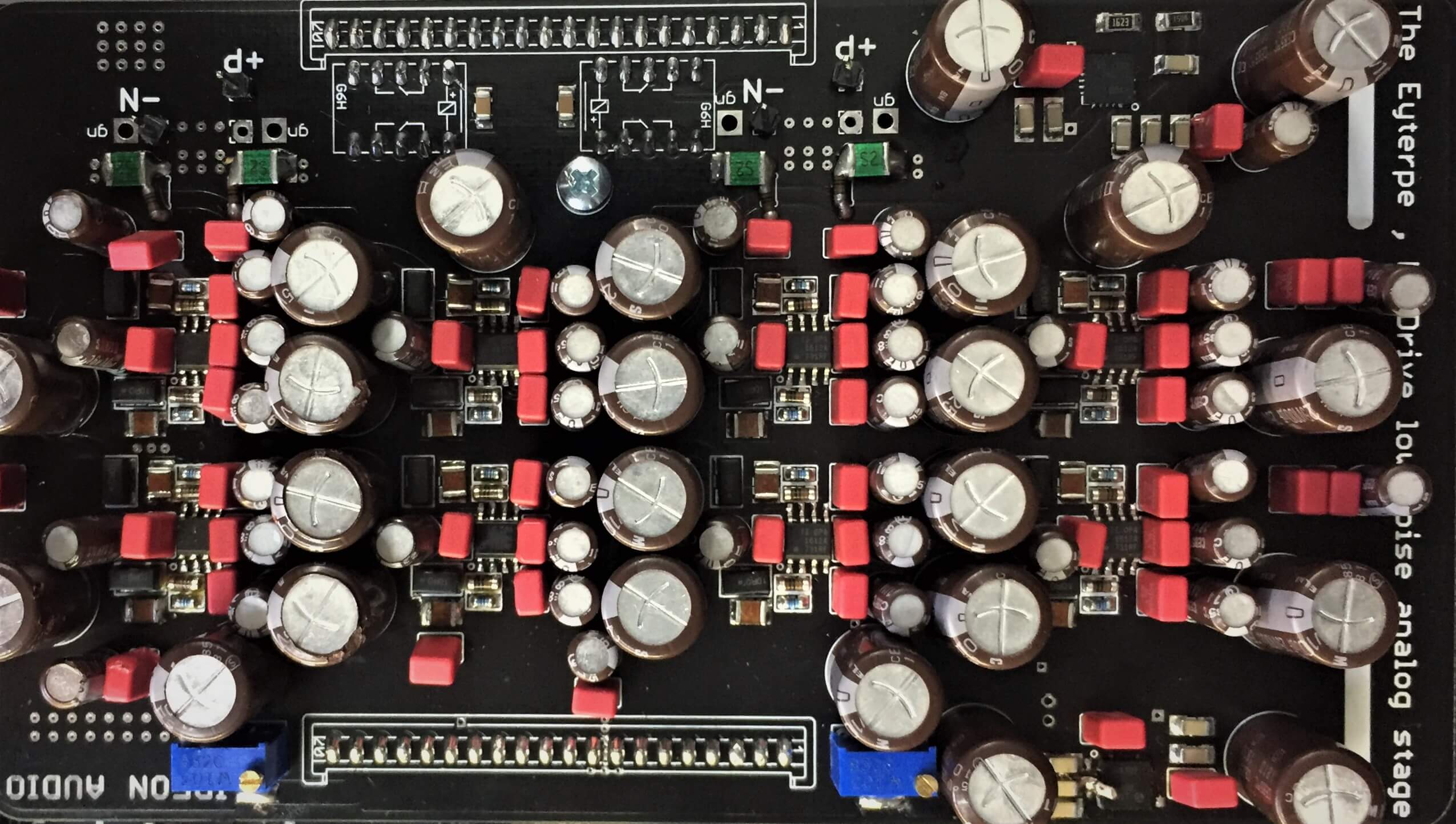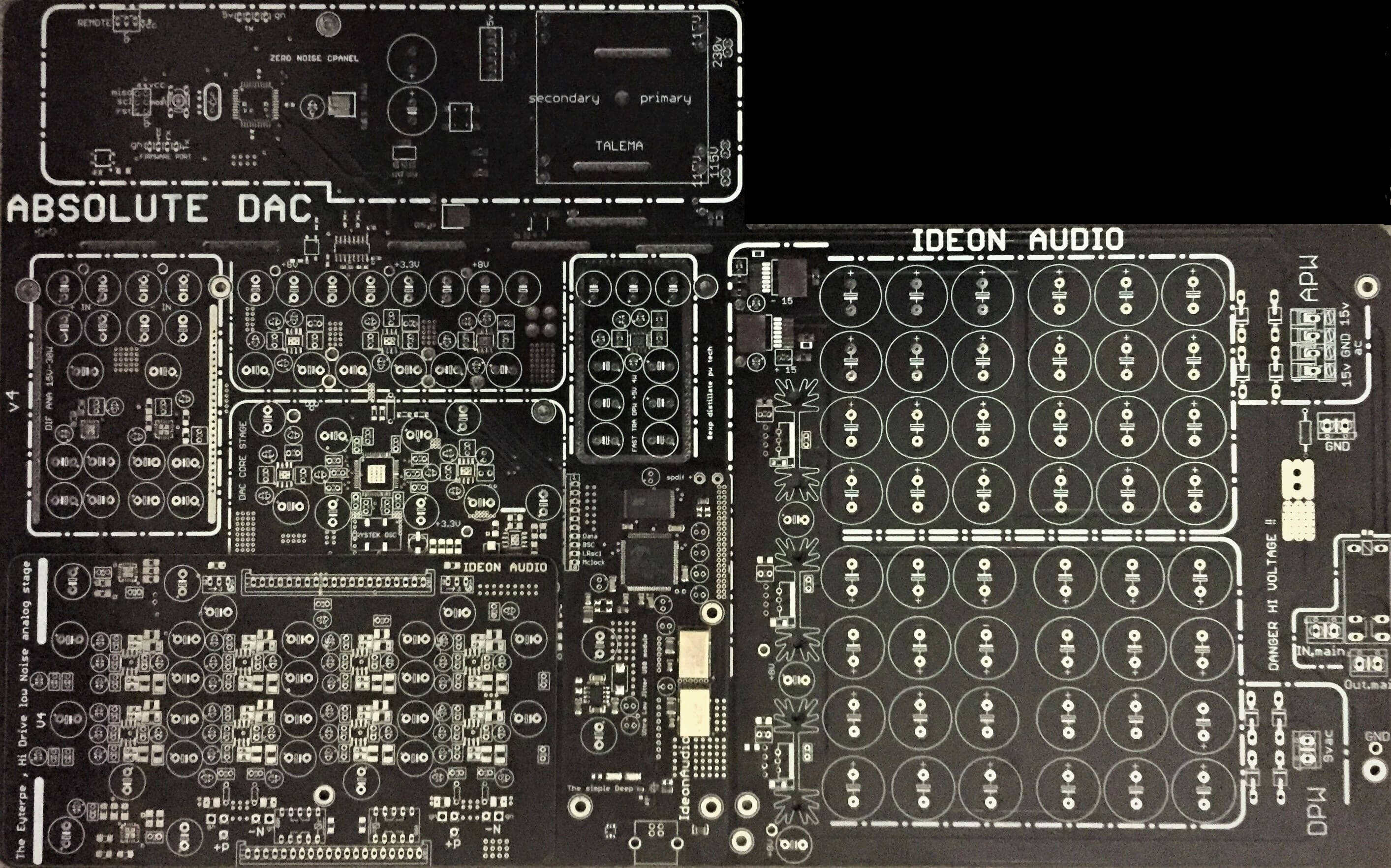 Future proof – modular construction
Today, the Absolute DAC is state of the art in terms of design, construction and sonic performance.
Of course, if or when a new technology becomes available or a new format takes over, the Absolute's modular construction ensures that it will be updated without fail.
Single-block, massive aluminium chassis
The 22kg (~49lb) CNC milled chassis takes 17 hours to complete. The result is a solid mechanical base housing the most intricate and expensive electronics available at this time.
Various finishes are available to order.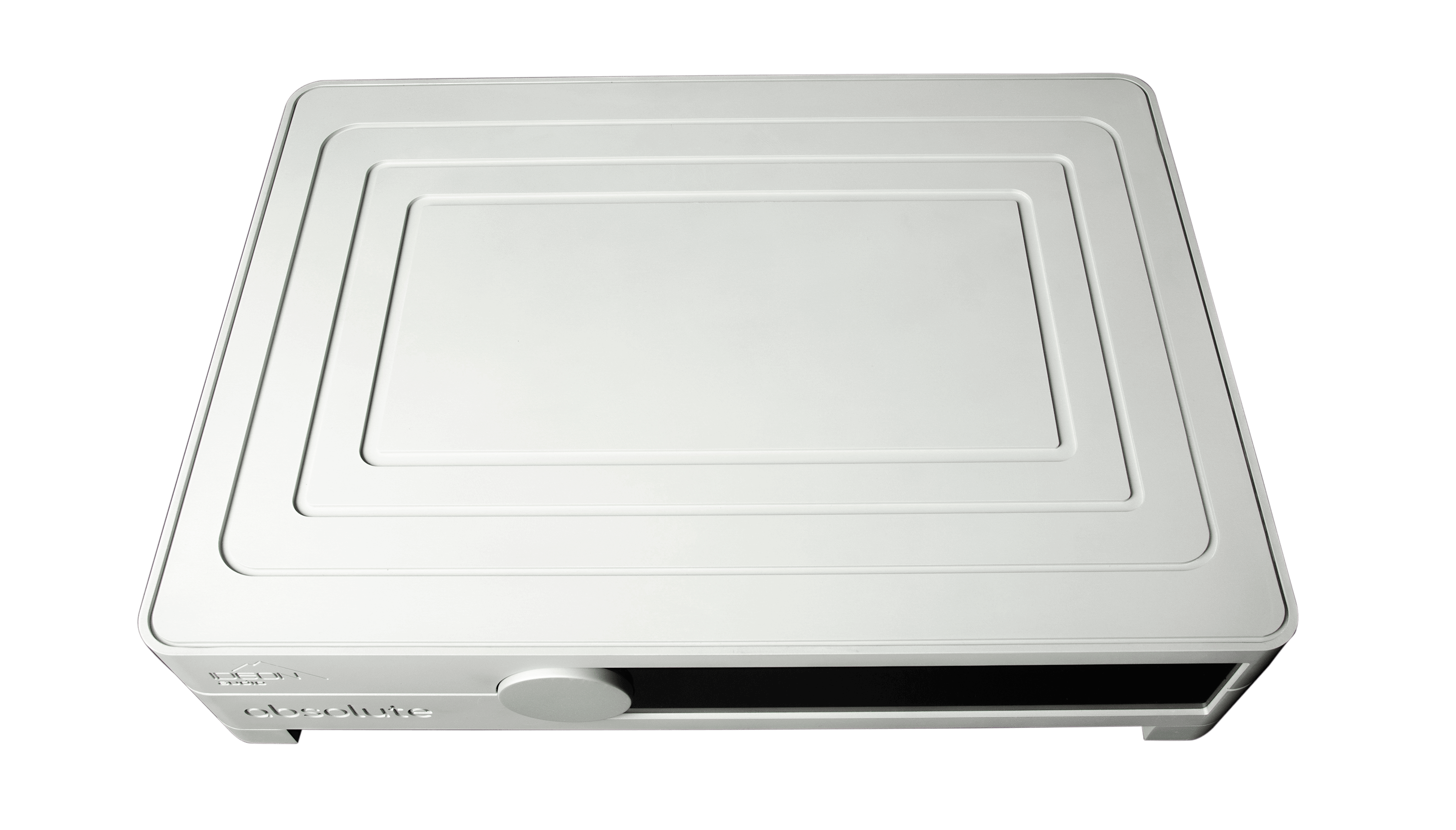 Absolute sound, at least 10 years into the future
The Absolute's control board is fully isolated from the rest of the operating system. It has its own power supply line and discrete circuit.
Please note the transformer used to power the Absolute's microcontroller & display: what we use for this light task, it is found used as the main power transformer in many well-known ultra-high grade devices!
What makes the Absolute your DAC of final choice well into future, is the absolute quality of sound whichever the format you are listening to.
It is supremely revelatory, intense, and relaxing; it excites, enthuses, and comforts, all in one: in the words of one reviewer, the Absolute "plays gorgeous music".
You are consistently transported you to the encoded musical event!
Balanced operation, balanced and single ended outputs
Ideon Audio's Proprietary USB and S/PDIF inputs
Ideon Audio's modular, quad channel (balanced) analogue output stage
Extreme Ideon Audio linear power supply configuration with many different local power supplies and dual, exceptionally large main power supplies. Selected audiophile components throughout
Two main transformers, custom hand-made for audio applications
Ideon Audio's proprietary internal AC filter circuit takes care of incoming power filtering
ESS ES9038PRO 32-bit 8 channel, Hyperstream Dac
Industry's highest dynamic range (DNR), up to 140dB
Three of the most exotic, ultra-low jitter clocks
| | |
| --- | --- |
| SUPPORTED FORMATS (INPUT DEPENDENT) | 44.1kHz to 3,072kHz PCM up to 32 bits |
| DIGITAL INPUTS | 4x Advanced isolated input module slots |
| XLR BALANCED OUTPUTS | 4.2Vrms at -6dB |
| RCA OUTPUTS | RCA OUTPUTS     2.7Vrms at -6dB |
| THD (A WEIGHTED 20HZ-20KHZ) | < – 120dB on all outputs |
| CHANNEL SEPARATION | >130dB on all outputs |
| SNR (A WEIGHTED 20HZ-20KHZ) | >130dB on all outputs |
| DYNAMIC RANGE | 20HZ TO 20KHZ  147 dB (FS) . 145 dB (AFS) |
| DISPLAY | Custom discrete LED audio clock synchronous display; |
| DIMENSIONS (W X H X D) | 470 x 350 x 130 mm |
| WEIGHT | 26 kg |

…Top-10: Οι 10 πιο ενδιαφέρουσες συσκευές της χρονιάς: Η πρώτη έκδοση του κορυφαίου DAC της Ideon Audio, Absolute …
avmentor.gr, December 2018
… my notes about this system simply say "Superb. 5 Stars. Fu&*ing brilliant". I can seriously see some kit being sold from the reference system to make way for this line up – yep it was that good!
Hifi Pig, November 2018

…ο Absolute ήταν, κατά την άποψη μου, ένα ρίσκο για την Ideon Audio, αλλά και ένα στοίχημα που κερδήθηκε. Ο Έλληνας κατασκευαστής, έχοντας στο ενεργητικό του μόλις δύο συσκευές, έκανε ένα άλμα, επιχειρώντας να μπει στην αγορά των κορυφαίων ψηφιακών συστημάτων και τα κατάφερε με πολύ πειστικό τρόπο, καθώς ο κορυφαίος του μετατροπέας δεν είναι απλώς μια συσκευή με την τυπικώς υψηλή απόδοση αλλά ένα πεδίο έκφρασης απόψεων και εφαρμογής ιδεών…. …το αποτέλεσμα είναι, πραγματικά, μια συσκευή η οποία έχει πολλά να πει στον απαιτητικό audiophile. Well Done!
avmentor.gr, July 2018